ATASCOSITA ELECTRICIAN
LET DEMPSEY DO IT FOR ALL YOUR ATASCOSITA ELECTRICAL NEEDS!
Need a ceiling fan installed? Have a commercial or residential electrical emergency? Well have no fear, whatever your Atascosita electrical need may be Dempsey Electric is here! For over 40 years, Dempsey Electric has been the go-to Atascosita electrician. Our expert electricians are standing by 24 hours a day, 7 days a week to help you with all of of your Atascosita electrical needs, whether you need us to: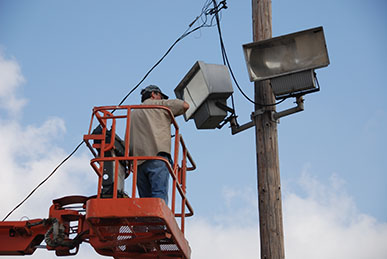 Install or replace a security light for your home or business
Make a repair or move an electrical outlight or light
Completely rewire your home or office
Replace a tripping breaker
At Dempsey Electric customer service is our number one priority. Thats why our licensed and trained Atascosita electricians do whatever it takes to provide you with top notch service at prices you can afford. No matter what time of day it is, rest assured that when you call Dempsey Electric you speak directly to one of our electrical experts. So whatever your Atascosita electrical needs give Dempsey Electric a call today at 713-691-6456 and LET DEMPSEY DO IT!