WILLOWBROOK ELECTRICIAN
DEMPSEY ELECTRIC THE EXPERT WILLOWBROOK ELECTRICIAN
When you need a Willowbrook electrician you can trust, call Dempsey Electric. Serving both residential and commercial spaces in Willowbrook TX since 1972, our expert electrical team has proven itself worthy of being the go-to Willowbrook electrician. As the professional Willowbrook electricians, Dempsey Electric goes the extra mile to get each and every job done right and on time. Not only that, but you can always count on quality customer service each and every time you use Dempsey Electric. Thats the Dempsey difference, and trust us, it shows. In fact, we are proud to say that most of our clientle are returning customers and referrals. Don't believe us, check out what our customers are saying about us.
WHETHER THE JOB IS LARGE OR SMALL, DEMPSEY ELECTRIC DOES IT ALL: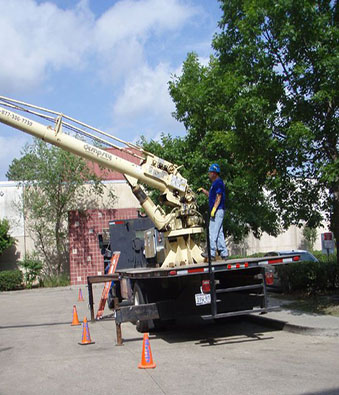 We can add, move or replace an electrical outlet or switch.
Call us to install GFCI(Ground Fault Circuit Interupter) throughout your Willowbrook home.
Is your breaker tripping? We can fix it!
Do you need a new doorbell installed?
Has your Willowbrook home or business recently been struck by metal thieves? We can help!
and much, MUCH more....
No matter what your Willowbrook electrical needs, our electrical experts are standing by 24/7 to help assist you. Cal 713-691-6456 today and LET DEMPSEY DO IT!